Make Christmas A Magical Time
In the lead up to Christmas this year, going to various Christmas events will really help you and your family get into the Christmas spirit. There are a really wide variety of things that you can do as a family that will really heighten your Christmas experience, and here are a few ideas.
Visit a local museum or art gallery…they often have events for children where they can take part in Christmas craft classes, which can in turn be ideal presents for family members. In these classes they do things like decorate mugs or tiles with a multitude of Christmas designs. There will also be Christmas card making or the chance to make or decorate candle holders. These events are usually cost free or only carry a small charge but are a great way of keeping the children entertained at the start of the school Christmas holidays as well as getting everyone into the Christmas mood.
There is also the opportunity of having a train ride to see Santa, or go on a husky ride or visit him in his Christmas Wonderland. These events are usually fairly expensive but will be a really amazing experience. They are usually held in a theme park or similar and will include an entrance fee, but as I said they are well worth it. Along with your Santa visit there is usually a gift included. If this isn't the norm for your kids , then the most magical time of the year for them would be a lovely time to do it – they'll just be so excited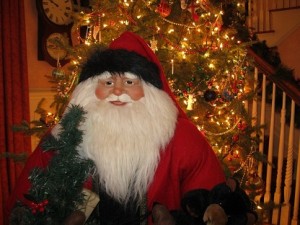 Another popular Christmas event is going to see Santa in his grotto. If you can leave this experience right up to the last few days before Christmas it will really get the excitement started. Your children will be able to confirm that Santa has received their letters, or toy lists, and be reassured that he will be bringing them something special on Christmas Eve night. It is a great opportunity for a photo of all your children together, with Santa, which also makes a lovely moment to look back on in years to come.
Going to see Christmas lights being switched on is a lovely family experience and also massively popular. Standing out in the shops with all the Christmas displays in the windows really starts to let you feel the excitement of the magic that is Christmas. Letting the children see all the pretty lights usually involves a carnival or procession with local bands or businesses. A lantern parade can involve the children also, as they may be able to make their own and then carry them through the streets as part of the whole proceedings.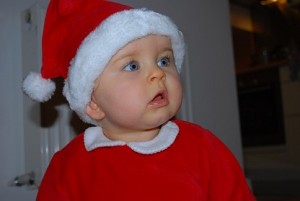 Christmas markets are a lovely way of being able to buy presents for friends and family that can be handmade or made by local businesses. It will give you a lot of great, new ideas for things you can buy online, as well as allowing you to do a lot of your shopping in one place – great! There are usually also food stalls in and around also so you can buy treats for visitors to your home around the Christmas holidays.
As you can see that there are plenty of Christmas events that you can go to as a family to help you enjoy the build up to Christmas. They not only get the children super excited about the special event, but the adults also…it really does bring families closer together.