By Shopping Online You'll Save Plenty of Time and Money
According to a study some years ago by BizRate Research, 60% of women were already planning their online buying in September, compared to only 42% of men. Women are also reported to carry the burden of Christmas shopping with 55% taking on the responsibility, compared to only 45% of men. However, as more and more retailers go online, women can exploit the internet by saving themselves time, money and effort.
There are many advantages to shopping online:
* You have more choice
* Prices tend to be lower
* It's scientifically proven to be less stressful Choice.
Even if you live in a big city, you'd have to be prepared to shop in multiple stores to get the same choice that you would have online just sitting in front of your computer.
Online shopping is easier than ever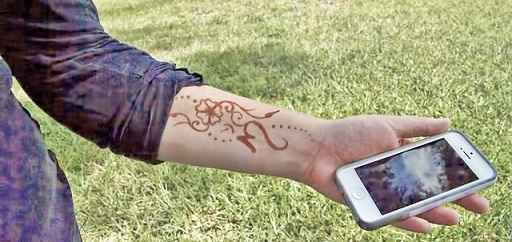 Nowadays your computer can be a laptop, your notebook computer, even your cellphone. Oh so convenient compared to years ago. And online can be a lot more convenient compared to the olden days before online or the internet existed. Most street retailers now have a presence on the internet in any case and you may find that their website could offer even more choice than your local store.
In addition to big brand names, there are also lots of specialist sites on the internet – which only have an online presence. The biggest online specialists is Amazon which has just about everything you might want to get anyone for Christmas. Well maybe not everything, like a car, or possibly other very high-ticket items you have to actually experience before you buy. Online stores like Amazon and the big chain stores like Walmart, Target, and other large stores, often have lower prices.
Many websites offer minimal delivery charges and because they don't have the same costs as a brick and mortar business, their prices to the consumer tend to be lower.
Different kinds of Sites to Help You get the Best Deal
Most transactions on the internet start with a search engine, but this is not the only method of research that you can do for your Christmas shopping. Perhaps you have heard of price comparison sites which exist for very specific markets such as personal finance or for more general shopping services. These sites act as mini search engines and they will collect data from a wide range of services – showing the results of products with the lowest prices.
An Outdated Test that could still Apply Today
In a test about a dozen years ago in 2003, one survey reported in that when twin sisters were asked to conduct Christmas shopping – one online, one offline, the sister who did her shopping on the internet fared much better. he sister who shopped in brick and mortar stores took four hours to complete her shopping trip. At the start of the shopping expedition, this sister had a heart rate of 67 which rose to 138 while shopping and was still 79 when she got home – apparently "tired and cold, with sore feet".
On the other hand, her twin sister who had done her Christmas shopping online – took only 36 minutes to do her purchasing – and that was without broadband! Her initial heart rate was 66 and didn't rise above 67. These may not be typical results, but it is easy to see that sitting at the computer for a few minutes – even of it takes you several times doing this, is probably less time consuming that driving all over or to the mall and spending hours, fighting crowds if you wait too late, and spending money for gas if you take your car, which is usually a necessity if you have more than a few gifts.
My quick Online TV Purchase
As an example I recently ordered a 60″ flat screen TV. First I looked at a couple of newspaper ads, but I didn't find what I wanted at the right price. I didn't want to spend lots of time driving around to various stores hoping to find a good deal so I opted to check online.
Sure enough I was able to price shop for the same exact TV and model number with just entering a single line of my model number and make into the browser.
As it turned out I found exactly what I wanted, a highly rated Flat Screen TV for a price at least a couple of hundred dollars less than any of the newspaper ads I had seen.
To make it even better I found it on Amazon and since it cost more than $25 at that time, which was the minimum cost to avoid shipping charges, I got free shipping right to my door. It was delivered in two days too! When it arrived I asked the delivery man where it was shipped from. It turned out to be from a warehouse just 45 minutes from my home.
VIZIO M602i-B3 60-inch 1080p Smart LED TV
I saved time and money just by ordering online the very same TV I could have gotten at a physical store low price some $200 more than what I paid.
You decide – Online Shopping or Physical Store
Instead of dragging the kids around the shops, this twin in the above example, was able to have them on her lap, and all the shopping was delivered direct to the home.
Although this may sound like a far fetched example, nonetheless almost anyone can figure out that spending an hour or maybe even two ordering gifts online is less time consuming than traipsing around to lots of stores in search for the perfect gifts. Give me online shopping almost any day compared to spending maybe a day or more visiting physical stores and hoping to find the right gifts at the right price.